HostArmada Black Friday Deals 2023: Get up to 80% Discount + Free Domain
Are you looking for Hostarmada Black Friday Deals?
If yes, you are on the right page. HostArmada is offering up to 80% off all of their hosting plans, plus a free domain for new customers!
You can get their top-of-the-line hosting plans at an incredible discount, and your first year's domain is on us!
So don't wait, take advantage of the Black Friday deals today and get your website up and running in no time!
HostArmada Black Friday Deals 2023 – Details
HostArmada Black Friday 2023 Sale: Get up to 80 percent Off
Start Date: 21st November
End Date: 5th December 2023
Shared Hosting Plan Price: $1.99/mo (80% Off)
VPS & Dedicated plan price: $38.5/mo (30% Off)
Reseller Hosting Price: $17.8/mo
Let's see how much you will save on all plans during the black Friday and cyber Monday sales.
| Shared Hosting Plans | Regular Pricing | Discounted Price |
| --- | --- | --- |
| Start Dock | $9.95/mo | $1.99/mo |
| Web Warp | $14.9/mo | $2.99/mo |
| Speed Reaper | $17.9/mo | $3.59/mo |
Now understand what Hostarmada offers you in all these shared hosting plans during the sale.
Cloud Shared Hosting at $1.99/m – 80% OFF
Start Dock: This plan costs you just $1.99 per month. It is powered by NGINX and recommended for beginners. This plan comes with these features:
1 Website
15 GB SSD Storage
2 Cores CPU
2 GB RAM
FREE Domain
FREE SSL
7 Daily Backups
Default Hosting Features
Prepare for Launch Features
Malware Scan
Malware Removal
WAF & IP Firewall
1 Free Website Transfer
250 000 In nodes
Brotli Compression
Imunify360
Web Warp: This plan costs you just $2.99 per month. It is also powered by NGINX and it is recommended for advanced users who want to host multiple websites. This plan comes with all Start dock features, plus some extra features like:
Unlimited Websites
30 GB SSD Storage
4 Cores CPU
4 GB RAM
14 Daily Backups
Warp Features (Unlimited Addon Domains, 1 Click Restore Manager, Free Private DNS)
3 Free Website Transfer
350 000 In nodes
Speed Reaper: This plan costs you just $3.59/mo. If you want to boost your website performance and want a good Google Core Web Vital score then I recommend you to choose this Speed Reaper plan. It is powered by LiteSpeed Cache. This plan comes with all Web Warp features, plus some extra features like:
40 GB SSD Storage
6 Cores CPU
6 GB RAM
21 Daily Backups
Speed Reaper Features (LiteSpeed Web Server, Http/3)
Dynamic Caching (APC & OPcode cache, Memcached, and LS Cache for WordPress, Magento, Joomla, Drupal, Prestashop, Laravel)
5 Free Website Transfer
500 000 In nodes
Don't wait anymore! Just grab this deal today and build your site.
Cloud VPS Hosting at $38.47/m – 30% OFF
FREE SSL
FREE Website Transfer & Optimization
FREE 5 Free cPanel Accounts
7 days money-back guarantee
How do you grab HostArmada Black Friday Sale 2023?
Visit the Hostarmada website from here.
Click on the "Browse Deals" button related to your preferred hosting plans. I am proceeding with WordPress cloud hosting for now.
Click on the "Get Started" button.
Choose your preferred plan under Shared & WordPress. I recommend you choose long-term billing for a higher discount, so choose the Triennially 3 years plan.
Click on the "Select Plan" button.
Register your Free domain name here or transfer your existing domain to HostArmada. Press the "Check Domain" button.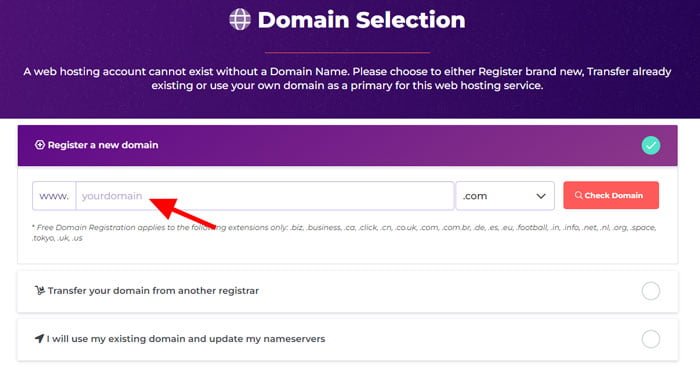 Once you got your domain. One popup window will open automatically. Click on the "Continue" button.
Once you reach the Product Configuration page then choose billing cycle. As I recommend you before going with Triennially for a higher discount.
Now scroll down and choose your preferred Datacenter according to your target audience.
Scroll down a little more then Hostarmada is offering some add-ons. These are optional you can skip these if you don't need them.
Scroll down at the bottom and press the "Preview" Button.
Now Hostarmada offers you another addon here which is Domain Privacy. If you don't want this then just disable it from here and click on the "Continue" button.
Now you reached the final checkout page. Enter our coupon code here and click on the "Checkout" button.
Fill in your all personal details on the next page then scroll down for the payment options. You can pay using a credit card or Paypal.
After filling in all details press the "Complete Order" button.
What is HostArmada Hosting?
HostArmada is a hosting company that offers various hosting plans to suit your needs. Whether you're looking for a simple shared WordPress plan or something more robust like a VPS or Dedicated Server, HostArmada has got you covered.
The company was founded in November 2019 and is headquartered in Wilmington, Delaware, United States. HostArmada provides KVM virtualization, SSD storage, 7 Gbps+ network speeds, 9 data centers located in 4 continents (Frankfurt, London, Dallas, Newark, Fremont, Toronto, Mumbai, Singapore, and Sydney), and best-in-class hardware components.
Features of HostArmada
HostArmada offers a wide range of features that make it an ideal choice for both small businesses and enterprises. Some of the most notable features of HostArmada include:
They offer some of the most competitively priced hosting services in the market. Its plans start at just $2.99 per month for shared hosting and go up to $246.75 per month for dedicated servers.
HostArmada has a strong track record when it comes to uptime. The company offers a 99.9% uptime guarantee, which means that your site will be up and running most of the time.
They offer a free domain with free website migration for new customers. This makes it easy to switch to HostArmada if you're currently using another hosting provider.
HostArmada provides 24/7 customer support through live chat, phone, and email. This means that you can always get help if you have any questions or problems.
They offer a 45-day money-back guarantee to their customers. This means that you can try out the company's services for a month and get a full refund if you're not satisfied.
One of the most important features they offer is our LiteSpeed web server. This server is designed to be faster and more efficient than other servers on the market, so you can rest assured that your site will be loading quickly for your visitors.
The Memcached Cache is a fast and efficient way to store data in memory. It is often used to speed up dynamic web applications by eliminating the need to retrieve data from a database.
The Brotli Compression is a new standard for data compression. It offers significantly higher compression ratios than other methods, making it ideal for use on the web.
The Cloudflare CDN is a powerful and efficient way to distribute your content across the globe. It offers high performance and reliability and is fully compatible with all major web browsers and operating systems.
Imunify360 is a security solution that helps protect your site from malware and other threats. It offers real-time scanning and detection and provides a wide range of security features to keep your site safe.
Finally, they offer up to 21-day backup for your site. This ensures that even if something goes wrong, you can always restore your site to a previous version.
Pros & Cons of Hostarmada
Here are the pros and cons of using HostArmada hosting:
Pros
Free domain & SSL
Free 21 days daily backups
Unmetered bandwidth
Malware Scan & Removal
WAF & IP firewall
45 days money back guarantee
HTTP/3
Brotli Compression
Imunify360
Free website transfer
Unlimited email accounts
Cons
Faqs related to HostArmada Black Friday Offers
Is the HostArmada black Friday deal a good deal?
Yes, it is a great deal! You can save up to 80% on your hosting plan, and get a free domain name with your purchase.
How long does the HostArmada black Friday deal last?
The HostArmada Black Friday web hosting deals last from November 21st to 5th December 2023!
What payment methods does Hostarmada accept?
Hostarmada accepts payments via PayPal, and credit card.
Is HostArmada A Good Hosting Provider To Buy Hosting In the Black Friday Sale 2023?
HostArmada is one of the most popular hosting providers out there, and for good reason. They offer great features and prices, and their Black Friday sale is always one of the best. This year, they're offering up to 80% off all plans, so it's a great time to buy.
What is the Hostarmada refund policy?
Hostarmada provides a full refund for any hosting services within the first 45 days of service. This allows customers to try their services with no risk. If you're not satisfied, simply contact them within those first 45 days and they'll process your refund promptly.
How does HostArmada compare to other hosting companies?
HostArmada provides a variety of features that other hosting providers may not offer, including LiteSpeed web servers, Memcached cache, Brotli compression, APCu PHP cache, Cloudflare CDN, Imunify360, and 21 days backup.
Final Thoughts on Hostarmada Black Friday Discount
HostArmada is a great choice for those looking for quality hosting at an affordable price. Their Black Friday deals are some of the best in the business, and you can save up to 80% off your first year of service. Plus, you'll get a free domain name when you sign up for a new account.
So don't wait, take advantage of these great deals today and get your website up and running in no time.