About Us
Welcome to CouponGod, One stop solution for all your needs of Discount offers & coupons. I am dedicated to providing you the best genuine coupons for third-party sites.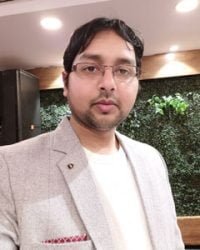 An Advanced Diploma in Multimedia from Arena Animation, Delhi. After doing 14 years of job in 3D Animation and huge interest in Website Designing & Online Marketing. I learned Digital Marketing from the Internet. I have started the website "CouponGod" in 2019. I have a big passion for Digital Marketing, Technology & the Internet World.
Hemant Kumar (Founder)
Hi, I'm Hemant Kumar, Founder of CouponGod (mycoupongod.com). I am a full-time blogger and Affiliate Marketer from Delhi, India. I launched CouponGod in 2019 to help people who want to save money on online shopping using Coupons. I now serve offers to users from all over India and other countries like the USA, UK, China, and many more.
I hope you enjoy the offers and coupons services and saving lots of money on online shopping. If you have any questions or comments, you can drop your message via the contact form here.
If you want to learn how to start a blog then you can join me on Startawebsitehub.com site.
Sincerely,
Hemant Kumar, Founder