What Can I Do If Jailbreak Failed?
If you're unable to jailbreak the iPhone/iPad/iPod touch, please follow the 2 reliable ways below offered for you make attempts.
Alternative #1. Download and Try Another Checkra1n Version
If you have downloaded the latest version, there are some other Checkra1n versions you can have a try, please click here.
Step 1. Choose and download any one of the versions above-mentioned.
Step 2. After installation, you can start to jailbreak normally. If the process undergoes successfully, then you make it.
If not, follow the instructions below:
Step 1: Run terminal on your Mac.
Step 2: Key in "xattr –rc" and press the space key.
Step 3: Then drag the new Checkra1n directly into the command window and press "Return".
Step 4: Now the results will demonstrate below.
Alternative #2. How to Fix When Checkra1n Error Codes Appear
If you're prompted to have some error codes which indicates the failure of jailbreaking, please kindly refer to the guide below.
1. Error code: -18
If you happen to encounter with interface "Bootstrap upload failed(Error code: 18)". Just close 4MeKey and run it again to jailbreak your device.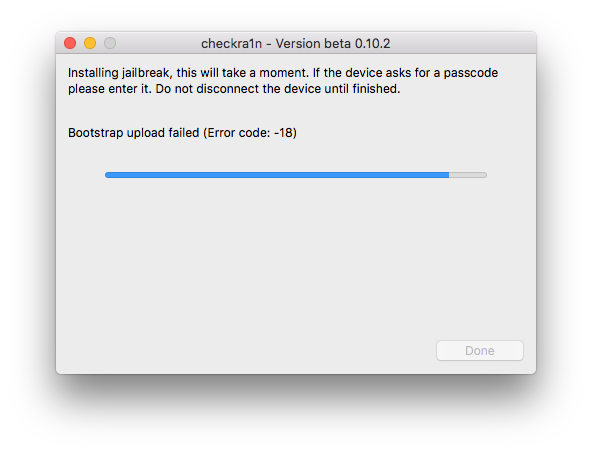 2. Error code: -20
2. Error code: -20
Go back to Checkra1n main interface and click Options > Safe Mode, then jailbreak again.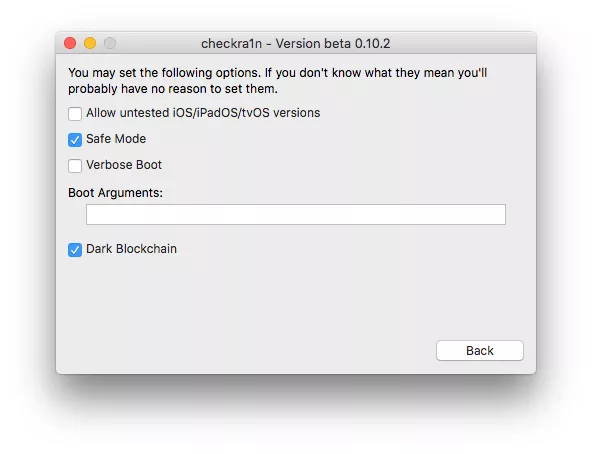 3. Error code: -31
Uninstall and re-install your iOS with Reiboot and try to jailbreak again.