The first Amazon Prime Day Sale was in nine countries which includes the U.S., UK, Spain, Japan, Italy, Germany, France, Canada, and Austria. Amazon Prime Day has expanded since then in all the duration and popularity. In the year 2017, Amazon Prime Day lasted for 30 hours. In 2018, Amazon expanded the whole holiday to 36 hours and also in 2019 it lasted a full 48 hours. It also ran from July 15 through the end of July 16.
What is Amazon Prime Day?
Now in its sixth year, this Amazon Prime Day is a 48-hour sale that gives all the registered Prime members exclusive access to sitewide discounts. Prime Day deals also include price drops on everything from the Echo Dot to Nike sneakers. It has become a massive juggernaut for Amazon and although Amazon Prime Day may occur later than usual, it'll still be a big day for Amazon.
Amazon Prime Day started in July of 2015 as a way to celebrate the main Amazon's 20th anniversary. For 24 hours, Amazon put the price of hundreds of items. The event was a hit and also since 2015 Amazon has grown its deals-a-thon into a massive Black Friday like an event.
Amazon Prime Day Concert
In 2018, Amazon chose Ariana Grande, Alessia Cara, Kelsea Ballerina, and Julia Michaels to headline the whole show. Last year, the Amazon Prime Day concert featured the very famous Taylor Swift, Dua Lipa, Becky G, and SZA.
Both concerts were in New York and also available for streaming throughout Prime Day. (For Prime members only). Given the current state of the country, we do not foresee any concerts taking place in the city. However, the retailer may still stream an Amazon Prime Day concert without any of the audience.
About Amazon Prime Day Eligibility
The free trial lasts 30 days, which is more than enough time to take the whole advantage of Amazon Prime Day sales.
If you are not a Prime member, you cannot participate on Prime Day. However, what you have to do is sign up for a free Prime membership.
Instead of shipping stuff back to Amazon, you can now also make Amazon returns at all Kohl's nationwide stores (excluding Anchorage, Alaska). If a return is eligible, you will see the "Kohl's dropoff option" in Amazon's Online Return Center.
Amazon Prime Day Sale Offers
10% discount on HDFC Debit, Credit Card, and EMI transactions
5% reward points with the Amazon Pay ICICI credit card
20% cashback up to Rs 200 on Prime Day purchases(select your products)
When you shop on the Amazon website during the sale and transact with Amazon Pay, you will get rewards of Rs 2000 and above. Also, you get a 5% reward points + 5% instant discount on the Prime Day purchases with the Amazon Pay ICICI Bank Credit Card.
During the two weeks building up to Prime Day 2020, starting midnight 23 July 2020 till August 5, 2020, you can shop for products offered from SMBs and get 20% cash-back up to Rs 200 on Prime Day purchases.
So, When is Amazon Prime Day 2021?
The Amazon Prime Day 2020 date is to be October 5, 2020, if a report from CNBC is correct. Amazon confirmed on July 21 that it will hold Prime Day "later than usual" this year 2020 although it did not name a date. A statement from Amazon reads: "This year we will be holding Prime Day later than usual, while ensuring the safety of our employees and supporting our customers and selling partners. We are Prime members in India will see savings on August 6-7, and also that members all around the world will experience Prime Day later this year.
Amazon Prime Day Sale 2019
We know that the shoppers looking to buy into the Amazon ecosystem (that's Amazon devices like the Echo, Kindle, Fire TV sticks and tablets and Ring Video Doorbells) were some really good deals. According to the Numerator, the depth of discount on Amazon ecosystem products averaged 45% this year, compared to 37% in 2018. Echo, Fire TV, and Kindle products were all offered at the very deepest discounts seen to-date. Alexa-enabled products averaged a higher discount of 32%, and many deals on these products – like an Alexa-enabled Instant Pot – included the Echo or Echo Dot as a bundled package.
In relation to other retail holidays, Numerator found that Prime Day 2019 shoppers ranked Prime Day #2 in terms of deal quality, behind Black Friday and also ahead of Cyber Monday. In 2018, Prime Day ranked below both Black Friday and Cyber Monday in terms of perceived quality, so 2019's shake-up proves Prime Day's growing popularity.
Numerator adds that for 36% of Prime Day shoppers, 2019 was their first time shopping Prime Day that's down from 2018's 44%, but still a significant number of newcomers to the day of deals. 58% of Prime Day shoppers participated in 2018 as well, and also 12% of this 2019's shoppers participated in the first ever Prime Day back in 2015, also showing that Amazon has also succeeded not only in attracting first-timers, but also in maintaining loyal enthusiasts.
Hitwise provided further information as to the success of Prime Day 2019, suggesting that it is a shopping event that Amazon is not going to abandon any time soon. According to the whole market intelligence firm, online visits, transactions, and sign-ups all spiked in key markets.
Amazon Cashback Offers
You can avail the Amazon prime day bank cashback offers in 2020 using your debit or credit cards. You can also get a cashback of up to Rs 2000 when you shop on Amazon.in. You can choose your favourite product and also avail the EMI facility on the same. So, let us have a look at the amazing debit and credit offers that you can grab only at Amazon.
HDFC Bank Cashback Offer
Amazon Hdfc bank debit & credit card offer is one of the best offers that you can grab now during the sale on Amazon. Hdfc bank offers on Amazon are quite lucrative and it is offering a full 10% instant cashback on Amazon HDFC credit/debit cards offers. You would be getting an instant cashback of up to Rs 1500 while you buy all the products worth under Rs 4,999 and above between the date 6th August – 7th August 2020.
Cashback SBI Card offer
Amazon is giving 5% additional instant cashback on the SBI credit card and also a debit card. You can also avail of a maximum cashback of up to Rs 250 on a minimum purchase of Rs 2000.
The SBI Credit cards offer on Amazon is valid only from 31st July to 1st August 2020 and also the cashback would be put in your account. For availing of the discount, you would not need any of the special coupons.
Amazon Citibank Card Offer
Amazon Citibank offers an additional Instant discount of 10% while you do the shopping on Amazon.in. Furthermore, you also get a maximum discount of up to Rs 300 per month when you purchase a minimum of Rs 2000.
Amazon Prime Day Deals
Outside of Black Friday, this amazing Amazon Prime Day offers the year's best discounts on Amazon hardware. The Echo Dot, Fire TV Stick, and Kindle Paperwhite are some of the devices that tend to see the biggest discounts on Amazon Prime Day. However, even though it is not Prime Day, Amazon is slashing the price of its hardware during its current sale.
Join Amazon Prime Membership and Get Flat 20% Cashback on the Prime Days
Try Amazon Free Trial for 30 days between 6th august to 7th august 2020. What does the Amazon Prime Membership include?
1. Unlimited FREE Fast delivery
When you buy a certain product online you always want it as cheap as possible. Why would you pay extra 100 rupees as the delivery charges? As a Prime member, also get unlimited FREE One-Day and Two-Day Delivery on eligible items from India's largest online store, to over a hundred cities. Prime members also enjoy discounted Same-Day and Morning Delivery to pin-codes in select cities across many cities in India.
2. Prime Video
You can Watch the latest and also exclusive movies & TV shows using this Amazon Prime Membership. With your Prime membership, you have access to the latest and also exclusive Bollywood and regional blockbusters. You can also access Prime Video anywhere: on the go or in the comfort of your living room.
3. Prime Music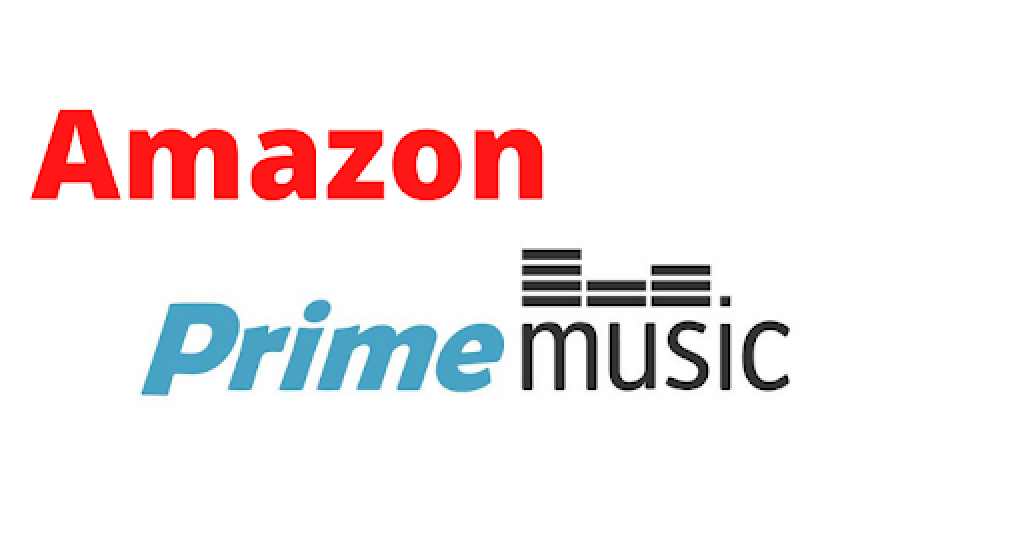 You can enjoy favorite ad-free music streaming with unlimited offline downloads across tens of millions of songs in multiple languages. You also have the amazon Alexa feature! Tap on the Alexa icon in your mobile app and ask for music. Enjoy Playlists and also Stations curated by Amazon's music editors across moods, activities, genres, artists, and decades.
4. Gaming With Prime
Enjoy all your favorite game content on your smart phones with the Amazon Prime Membership. Login with your Amazon account within supported games also to claim in-game content. Enjoy frequent new content drops and also launches across top international & Indian mobile games.
5. Prime Reading
Read your favorite content anytime wherever you want at any location. With a catalog across literature and fiction, also quick reads, romance, non-fiction, and eBooks in Indian languages, you will always find something to read. You can also enjoy Prime Reading on your Kindle E-reader, or install the free Kindle reading apps on the mobile, tablet, PC, or Mac.
6. Unlimited 5% Reward Points
Amazon Pay ICICI Bank credit card is to earn more. Also the Eligible Prime members earn unlimited 5% reward points on all purchases on Amazon.in using the Amazon Pay ICICI Bank credit card. Also enjoy always-on No Cost EMI and pay at your convenience with zero processing fees, zero down payment and zero effective interest.
7. Grab the Best Deals
You can find the best deals and coupons here! With Amazon Family, Prime members also save an additional 15% on diaper subscriptions and get exclusive discounts and recommendations, all tailored for their family. Be among the first to decide what's hot and what's not, and also get 30-minute early access to top Lightning Deals every day. Choose the Prime Early Access filter when you search, also to see the day's selected deals.
Read more about 30 Days Amazon Prime Free Trial
Join Amazon Prime Membership and Get amazon Cashback Offers
Join a year of Prime @999 today and get 20% Cashback. This is upto rupees 150 on Prime Day orders. You can collect your reward from this page post receiving a confirmation page. Shop on Prime Day on 6th and 7th August 2020 to redeem the offer. Cashback will be in the form of Amazon Pay Balance.
You can also avail additional rewards on Prime Day Orders (Join Prime)
Shop from Small Business now (upto Rs.200 Cashback)
Shop Groceries
Shop Home decor items now
Shop Jewelry
Shop Electronics
Shop Baby Products now
Shop Bike and Car Accessories now
Shop Video Games now
Shop Grooming Devices Now
Shop Kindle E-readers now
Shop Furniture now
Shop Tools and Home improvement products now
You can save with live offers:
Extra savings on 30k products
Extra 10% Discount
Get 5 AudioBooks with your 90-day free trial
Front Load Washing Machine with Hygienic Steam Wash
No cost EMI
Exchange Offer
Shop Now from Small Businesses
Emerging Indian Brand Discounts
Authentic Crafts From Indian Artisans
Products Crafted By Women Entrepreneurs
Collections From Indian Manufacturers
Discover Best Sellers
Mimosa(Upto 70% OFF)
Arata Zero Chemicals(Upto 30% OFF)
Furny(Upto 60% OFF)
Sampri(Upto 50% OFF)
COI(Upto 50% OFF)
Brain Freezer(Upto 50% OFF)
New Movie Releases
This Amazon Prime Day 2020 stay entertained with the best and latest blockbuster films all around the world!
Handpicked Songs
You can listen to the trending and all music versions using the Amazon Prime Music!
Games
Get access to FREE in-game content on popular mobile games, refreshed every time on this Amazon Prime Day.
Exclusive Deals On Amazon Prime Sale Day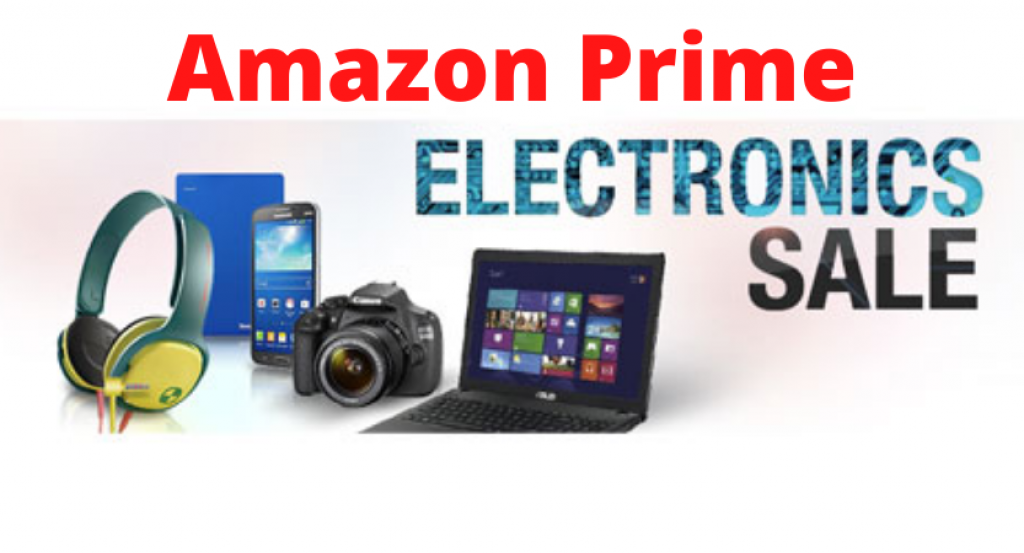 Mobile And Accessories
Electronics And Accessories
Smart Living
Reinvent Your Home
TVs And Appliances
Daily Essentials
Amazon Fashion
Books, Toys, Games
Amazon's Prime Day sale event is exclusive to all the company's Prime subscribers. In case you have still not signed up already, and plan to make a bunch of purchases during the Prime Day sale this year, you should sign up for it right now. While finding a free trial is a bit harder now, some mobile operators also offer a free limited-period subscription to Amazon Prime with select plans. Amazon Prime membership also only costs Rs. 999 per year, and Rs. 129 per month.